65 Touch'N Flo Pro Trigger Valve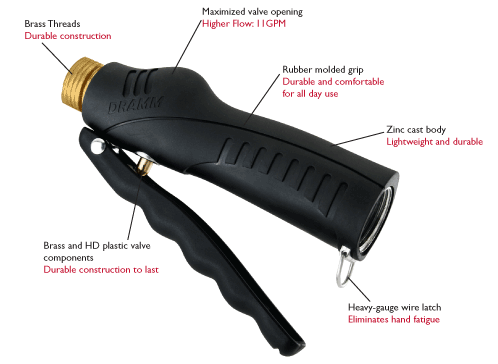 Dramm introduces the new 65 Touch'N Flow PRO
TM
Trigger Valve. The 65 now offers double the flow - 11 gpm @ 40 psi, and greatly increased durability.
The Touch'N Flow has been completely reengineered for true professional use. Utilizing a specially designed valve components, the 65 will now outlast most valves on the market. Durability testing at Dramm shows the new 65 is similar to our top of the line 300 Brass and Aluminum valves.
The 65 is available from Dramm Distributors throughout the world.
Growers everywhere asked for a more durable, full-flow trigger valve. The New 65 Touch'N Flow PRO Valve is the result of those requests.
For more information contact your Dramm Distributor or Dramm directly at the numbers listed at the left. You may also
email
us with questions.